Richard Chaffoo MD, FACS, FICS
Triple Board-Certified Plastic Surgeon and Hair Restoration "Superspecialist"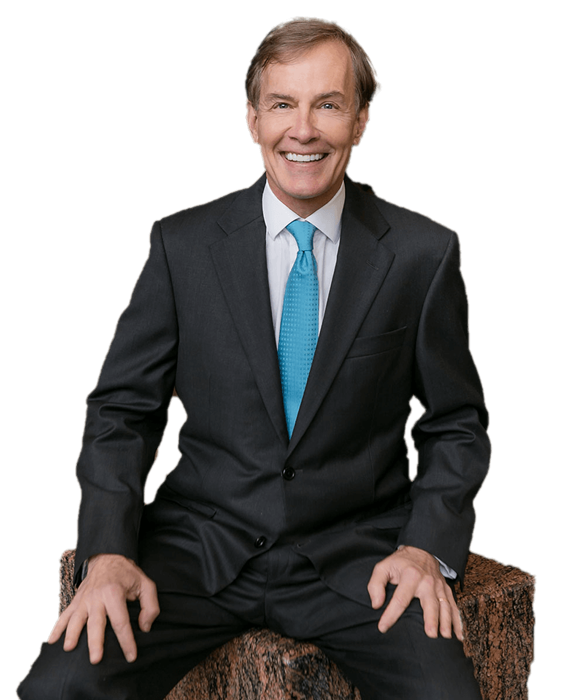 Triple Board-Certified Plastic Surgeon Dr. Richard Chaffoo is the founder and surgical director of California Hair MD. Under Dr. Chaffoo's guidance and expertise, our center has become the premier facility for hair transplantation and hair restoration in California and the U.S. In addition to his plastic surgery specialty, Dr. Chaffoo has mastered the latest techniques in surgical hair restoration, including FUE hair transplantation, NeoGraft®, and ARTAS® robotic hair restoration. Dr. Chaffoo's practice has been designated as the only "Center of Excellence" on the west coast in robotic hair restoration where physicians from across the USA and globe study to learn the latest techniques in hair loss and hair transplant surgery.
Dr. Chaffoo is a highly trained and experienced plastic surgeon with over 30 years of surgical experience and board certification from three prestigious surgical boards. Dr. Chaffoo wants patients to understand that even though hair restoration is occasionally referred to as a "specialty," hair restoration procedures are actually housed within the field of plastic surgery. Thus, a board-certified plastic surgeon who has gone through rigorous training and obtained proper certification will almost certainly be the most prepared and qualified hair restoration specialist.
A "Superspecialist" in Hair Restoration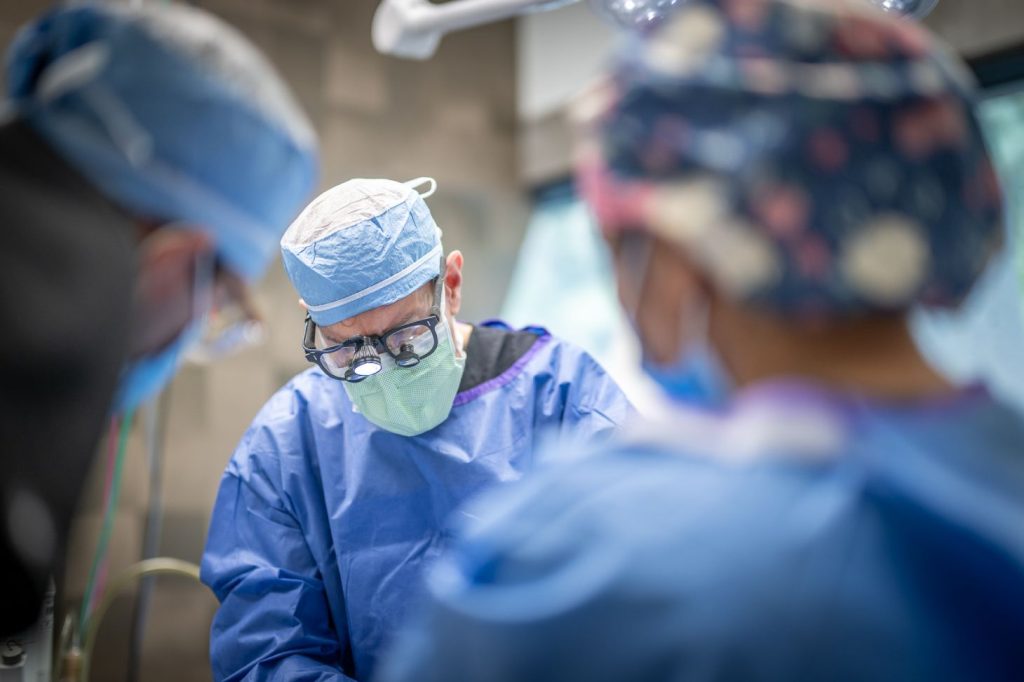 Plastic surgeons are the only surgical specialists who are trained & board certified in cosmetic plastic surgery of the entire body, which includes the hair, scalp, face, & body. Some aesthetic (cosmetic) plastic surgeons have a focus and passion on a particular region of the body: rhinoplasty, breast surgery, etc. They are recognized as "Superspecialists" by patients and their colleagues.
Superspecialists often focus their practices on a particular area or region of the body due to their interest, talent, and referral network. Only a select few board-certified plastic surgeons in the USA are super specialists in hair restoration surgery.
As a Superspecialist in hair restoration, Dr. Chaffoo accomplishments include:
Invited speaker at national & international meetings to discuss his experience.
Teaches and trains other physicians who are interested in learning more about their field of expertise such as hair restoration surgery.
Practice is designated as a "Center of Excellence."
Actively involved in basic scientific research to create novel and groundbreaking solutions such as hair loss treatments.
Assists with the development and incorporation of new technology in their field, such as robotic FUE devices like the Artas i-X-i.
Works with the medical device industry to develop and refine the latest technology to benefit patients. We are a beta testing site for the Artas i-X-i and their engineers to expand the capabilities of robotic FUE.
Provides his patients with the most up-to-date and cutting-edge devices and technologies to create the most customized treatment options
Why Board Certification Matters
Dr. Chaffoo's triple board certification demonstrates his commitment to education and exceptional patient results. While many doctors offer hair restoration procedures, including hair transplant surgery, only the best in their field take the additional time to prove their expertise and training by attaining board certification.
As you choose a doctor for hair transplantation, choose one who is board-certified by the American Board of Plastic Surgery. The ABPS is the only surgical board recognized by the American Board of Medical Specialties (ABMS) to certify surgeons in cosmetic surgery of the entire body, including the hair and scalp. The ABMS was established in 1931 and is the only recognized certifying organization that represents all 24 medical and surgical specialty boards in the USA. It is the gold standard in medicine.
Certification from this elite medical board demonstrates a plastic surgeon's extensive training in hair surgery and their qualifications to address challenging hair and scalp defects, such as burns, hair thinning, male pattern baldness, cancer, congenital disabilities, and trauma. Dr. Chaffoo holds board-certification from the American Board of Plastic Surgery, the American Board of Facial Plastic and Reconstructive Surgery, and the American Board of Otolaryngology-Head & Neck Surgery. His extensive experience working with the head, face, neck, and scalp uniquely prepares him to create exceptional hair restoration outcomes at California Hair MD.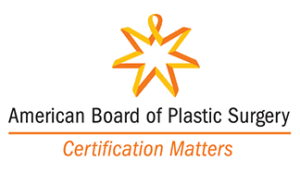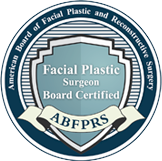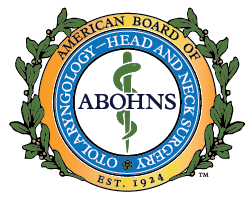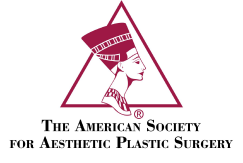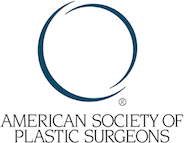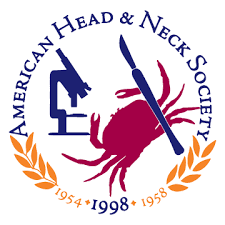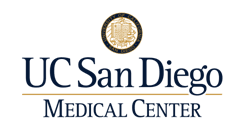 Dr. Chaffoo's Training and Credentials
Dr. Chaffoo has the education and experience needed to create exceptional surgical hair restoration results. Highlights of his training and credentials include:
Training
Nine years of postgraduate surgical training after medical school
Two surgical residencies in plastic and reconstructive surgery and otolaryngology/head and neck surgery
Board Certifications
Dr. Chaffoo is one of the few elite plastic surgeons in the USA to hold triple board certification by:
American Board of Plastic Surgery
American Board of Facial Plastic and Reconstructive Surgery
American Board of Otolaryngology -Head and Neck Surgery
Professional Certifications
American Society for Aesthetic Plastic Surgery (ASAPS) – Member
American Society of Plastic Surgeons (ASPS) – Member
American Head & Neck Society – Fellow
Three fellowships: Facial Aesthetic Surgery at Stanford University Medical Center, Head & Neck Oncologic Surgery at Stanford University Medical Center, Burn Surgery at UCSD Medical Center
American Board of Otolaryngology Head & Neck Surgery
San Diego Plastic Surgery Society – Past President
Scripps Memorial Hospital, Encinitas – Former Chief of Plastic Surgery
Medical Director Stemson Therapeutics
You Deserve
The Best.
A Comprehensive Approach to Hair Restoration
At California Hair, MD, Dr. Richard Chaffoo uses his expertise and artistry from plastic surgery, partnered with Dr. Susan Stuart's premier dermatologic background to create the most comprehensive hair restoration process in the country.
Dedication to Hair Restoration Research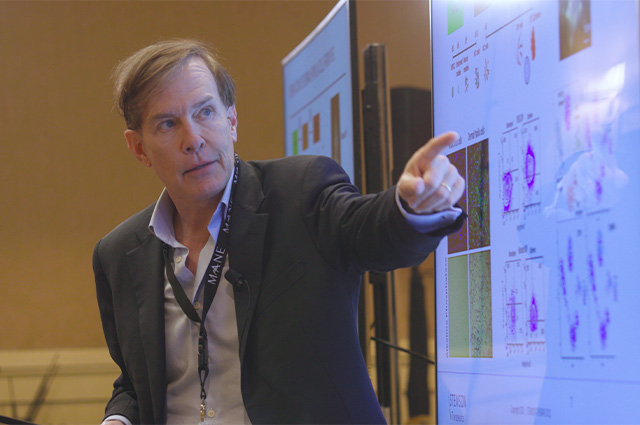 Dr. Chaffoo is the medical director of Stemson Therapeutics, an offshoot of Sanford Burnham, a national biotech research company based in California. Stemson Therapeutics partners with California Hair MD for collaborative research projects seeking permanent solutions to hair loss by creating a novel regenerative method of cloning hair follicles. Their initial success in the mouse model is groundbreaking research and is being applied to other animal models with the goal of human clinical trials within the next several years.
Dr. Chaffoo and California Hair MD are pioneers in hair loss research and technology. Dr. Chaffoo regularly trains surgeons from around the world in the latest techniques for hair restoration and runs clinical trials at California Hair MD to bring his patients access to the latest scientific advancements in hair restoration.
Schedule a Hair Restoration Consultation With Dr. Chaffoo Today!
If you're ready to take the next step toward a fuller head of hair and a youthful hairline, contact California Hair MD and request a complimentary consultation with Dr. Chaffoo. Together with Dr. Stuart, Dr. Chaffoo and the California Hair MD provide a genuinely unique hair restoration experience. We have locations in Beverly Hills, San Diego, La Jolla, and Newport Beach.
A Conversation with Dr. Richard Chaffoo
What do you want to highlight about your practice?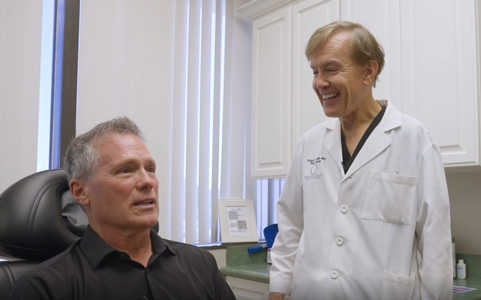 We offer hair loss patients the most comprehensive, science-based practices available for the medical and surgical treatment of hair loss. We are also involved in cutting-edge clinical and basic science research on novel methods to treat hair loss through our association with a local biotech company that has created a unique cloning process of hair follicles in an animal model. We are continuing this research to ultimately create such an option for patients who would otherwise not be candidates for hair restoration.
What is the philosophy of your San Diego, La Jolla, Newport Beach and Beverly Hills, CA practice?
Our practice is a boutique practice that focuses on individual patient care. We are a small practice and not a large group practice. Our referral network is primarily from physicians and previous patients so reputation is important to us.
What are three words that best describe you?
Ethical, detailed, passionate.
What do you find fulfilling about being a hair restoration surgeon?
I was told by my family physician that being a physician is a privilege, a message I have tried to apply to my surgical practice for my entire professional career. It is the patients, their families, and their stories which I am grateful to know and share a small portion of their lives with that makes the profession of medicine very humbling and satisfying.
What makes your practice different from competitors? Why do patients choose you?
Our hair restoration practice is the only practice in the U.S. under the direction of a triple board-certified plastic surgeon and a board-certified dermatologist. Patients will receive the most comprehensive, state-of-the-art medical and surgical hair loss treatment. We are also a Center of Excellence, where physicians from across the U.S. who are interested in hair restoration will travel to observe our techniques and receive training in advanced techniques, including robotic hair restoration.
What procedures do you specialize in?
My practice is limited to aesthetic plastic surgery with a special focus and interest in Hair Restoration procedures. We provide the latest technology for FUE, or follicular unit extraction, using the latest cutting edge robotic technology and the most advanced semi automatic and manual FUE devices available today. Our practice has the greatest variety of Hair Restoration devices so that we can provide individualized treatment plans for each specific case. Since we aren't limited to one device we can choose the device or devices which are most appropriate for each individual patient.
How did your journey to becoming a hair restoration surgeon change you internally?
My journey to perform Hair Restoration surgery is the same as my journey to become a plastic surgeon. Hair Restoration is simply a procedure or group of procedures and not a separate specialty. The same education certification skill sets training and expertise that I developed as a plastic surgeon or what I use in my hair restoration practice. They are one in the same and are inseparable.
How did you decide on a career in medicine?
I became interested in medicine as a teenager after doing volunteer work in our local hospital. I was struck by how dedicated the physicians were and how exacting and challenging surgery was a specialty. I became interested in aesthetic plastic surgery during my first residency in head and neck surgery.
While I was fascinated by surgical procedures designed to remove cancers, I was captivated by the artistry and creativity needed to reconstruct complex deformities of the head and neck. My "right brain," or creative side, is likely based upon DNA. My mother was an artist and my father a symphony conductor. I played the cello in his symphony orchestra and remember his dedication as the symphony conductor and master of a complex musical instrument. Aesthetic plastic surgery speaks to my creative side
What are your interests outside of plastic surgery?
I have several hobbies, but perhaps a surprising one is my interest in the martial arts. I have a third-degree black belt in Tang Soo Do, Korean karate. Much like surgery, training in the martial arts is a lifelong pursuit with many corollaries to surgical training. Both require discipline, focus, and persistence to achieve consistency and excellence. The journey never completely ends.
Tell Us about your education and training
I have completed nine years of surgical training following graduation from an MD medical school. My surgical training included A residency in head and neck surgery followed by a one-year post graduate fellowship and facial plastic surgery at Stanford university medical center. Following this I completed a plastic and reconstructive surgery residency program which included aesthetic plastic surgery. During my many years of surgical training I was also fortunate to receive training in the latest methods of Hair Restoration Surgery by several National leaders in the field.
As a plastic surgeon we are trained in the entire field of aesthetic or cosmetic plastic surgery from head to toe. We are the only surgical specialty that has such extensive education certification and training. This education and training is also what sets us apart from others who do Hair Restoration surgery. Plastic surgeons are uniquely qualified to evaluate and perform cosmetic plastic surgery on the entire body.
I bring my skills, education training expertise and aesthetic eye to each Hair Restoration procedure much as I do when I am evaluating and treating patients for face lifts rhinoplasty breast and body contouring surgery. Hair Restoration is simply another aesthetic plastic surgery procedure that is within my armamentarium.
In addition I am a key opinion leader for Hair Restoration Surgery. I am a recognized expert both nationally and internationally with these procedures. I educate, train and teach physicians in Hair Restoration who visit our La Jolla office from around the globe. In addition I frequently lecture both nationally and internationally at various surgical specialty societies regarding Hair Restoration. I am an author of a textbook written for the public on hair loss.
Finally I am a medical Director for Stemson therapeutics, a local biotech company involved in the research and treatment of hair loss for men and women. Our company which is based in La Jolla is the first company to clone human hair follicles and grow them in an animal model. Our basic research is focused on creating a surgical solution for hair loss that is a novel regenerative medicine approach where we will create hair follicles de novo in an unlimited number avoiding harvesting hair follicles from the donor area in patients. We suspect that this will revolutionize the field of Hair Restoration in the next 10 years.
What mentors do you currently have or have you had that made a lasting impression?
The chairman of my surgery department left a profound and lasting impression upon me. He was a graduate of the US Naval Academy and a very patient centered physician. He instilled into all of his residents the importance of putting the patient first and doing the right thing as a US naval officer. Even after leaving the US Navy, he lived by that code as a civilian physician.
Describe your Hair Restoration Centers
Our center is a high-end state of the art practice located on the campus of Scripps Memorial Hospital, which is considered the premiere private hospital in San Diego County. We are located within the Ximed Medical Building which represents private practices that are amongst the finest in the city. In addition, we have 2 additional locations to serve our patients' needs in both Newport Beach and Beverly Hills.
Describe your Consultations
Each hair loss patient is seen personally by one of the physicians, not a consultant as in many offices. The consultation is very informative and educational, not a sales pitch. Each patient receives a customized treatment plan for their hair loss including evidence-based medicine and not pseudo-science or hype. The doctors will provide each patient with a copy of their recently published consumer book on hair loss. Each of the doctors is not only an author but an educator and researcher in the field of hair restoration.
How should a patient prepare for a consultation with you?
I encourage each patient to review our website, my book on hair loss, and the various forms available online prior to the consultation. If the initial consultation is done virtually, patients are encouraged to send standard photos of their hair loss via email prior to the consultation.