NeoGraft Advantage
Consultations offered at our four convenient locations in La Jolla, San Diego, Newport Beach and Beverly Hills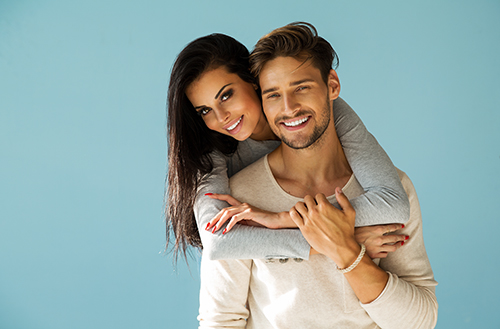 Are you ready for your hair restoration transformation? NeoGraft is one of the most advanced hair restoration techniques available and is proudly offered at California Hair MD. This minimally invasive and automated hair restoration system is a game-changer for hair restoration. Could NeoGraft® help you to restore a fuller head of hair?
Before and After Photos
What Is NeoGraft?
NeoGraft is one of the most advanced hair restoration systems available. This advanced system uses pneumatic pressure and suction to automate aspects of the hair restoration process, making hair transplantation faster, simpler, and more efficient than ever before.
How does NeoGraft improve hair restoration? This advanced system automates the FUE (follicular unit extraction) process, allowing your surgeon to harvest and place grafts more efficiently and precisely. The NeoGraft device carefully cuts around selected hair follicles and extracts them using pneumatic pressure or suction. NeoGraft also aids in the implantation process, ensuring that grafts are optimally placed at the correct depth and angle.
NeoGraft is a no-touch system that optimizes hair follicle extraction, storage, and implantation. By optimizing the extraction and implantation process, NeoGraft reduces damage to the hair follicles and creates more surviving grafts for a thicker, fuller final result.
NeoGraft is semi-automated. The advanced device automates many aspects of the hair restoration process but leaves the important decisions to a hair restoration expert like Dr. Chaffoo. While NeoGraft speeds the process of extracting and implanting hair follicles, it remains your surgeon's responsibility to select treatment areas, determine the needed number of grafts, and optimize placement. By automating parts of the hair restoration process, FUE becomes more accessible and affordable, while enabling patients to continue to utilize the medical expertise of their plastic surgeon.
Dr. Chaffoo is a triple board-certified plastic surgeon with extensive experience in hair restoration. His outstanding surgical skills combined with the NeoGraft system allow for superior outcomes and long-lasting results.
FUT vs. FUE:
NeoGraft is a type of automated FUE. What does this mean? Explore two of the most common methods for hair restoration: FUE and FUT.
Follicular Unit Extraction (FUE)
FUE is an advanced method for hair restoration that extracts individual hair follicles and places them into areas experiencing hair loss. For many years, FUE was performed manually, with the surgeon carefully cutting around each donor hair follicle and removing the individual hair follicles using forceps.
NeoGraft provides automation to the FUE process, eliminating many of the challenges associated with manual FUE. NeoGraft makes FUE accessible to more men and women than ever before.
Linear Strip Method (FUT)
For many years, the linear strip method was the most popular option for hair transplantation. During FUT, a surgeon removes a long strip of tissue from the back of the scalp using a scalpel, then dissects the strip into individual grafts before inserting them into the balding areas in a natural grouping of one to four hairs at a time. This technique damages tissues and blood vessels at the donor and recipient sites.
FUT allows for fast harvesting of many grafts and reduces the amount of time the surgeon spends harvesting the necessary grafts. Although it is more convenient for the surgeon, there are numerous inherent disadvantages to the patient. Unfortunately, this method leaves a long scar across the back of the head that can limit hairstyle options to longer styles. FUT is also more invasive and requires a long recovery period with several activity restrictions. There is often more pain, numbness, and tightness to the scalp after FUT compared to FUE which may last for months.
Benefits
NeoGraft offers many advantages over manual FUE and FUT hair transplantation methods.Each patient will have a unique treatment experience. Dr. Chaffoo can help you understand which benefits you're likely to experience from NeoGraft for hair restoration. Some of the benefits of NeoGraft include:
More precision in graft placement and positioning
Less nerve and blood vessel damage
Minimal damage to hair follicles
More successful grafts for increased hair volume
Faster recovery and fewer activity restrictions
Optimized holding conditions keep grafts healthy until transplantation
Can be performed using local anesthesia
Uniformly shaped grafts eliminate the "popcorn" effect of using forceps
Pneumatic pressure or suction for gentle extraction
Motorized punch rotates around each hair follicle for precision extraction
No linear scarring
Hair follicles are not touched during the process
Neograft And Other Treatments
Hair loss is individual, your treatment should be too. Dr. Chaffoo works with each patient to create a customized hair restoration solution. He often combines techniques to create the best possible results for his patients. Dr. Chaffoo may recommend NeoGraft for some areas of the scalp and robotic hair restoration with ARTAS for other areas. NeoGraft is a versatile treatment option and can be combined with other surgical and non-surgical hair restoration options.
Consultation
If you're interested in exploring one of the best methods for hair restoration in Southern California, reach out to California Hair MD for a consultation. Our boutique hair restoration practice focuses on providing patients with optimal hair restoration results. Our practice was founded by a board-certified dermatologist and triple board-certified plastic surgeon. Our unique combination of medical specialists brings patients the best in both surgical and medical techniques for hair restoration.
At California Hair MD, all consultations are performed by one of our physicians, never a consultant like at many other hair restoration practices. As you meet with our team, we'll talk extensively about hair restoration and your options. You'll also receive a copy of our book that explains hair restoration in great detail.
Our complimentary consultations are education-focused and information-heavy. We want to provide you with information so you can make an informed choice. We never pressure patients to choose hair restoration. The choice is yours.
If you're thinking about NeoGraft or other hair restoration options like ARTAS or FUT, reach out to one of our convenient office locations and schedule a complimentary consultation. California Hair MD has offices in Newport Beach, Beverly Hills, San Diego, and La Jolla, allowing us to conveniently serve patients throughout California. We also offer virtual consultations and fly-in treatment for patients that live out of the area but want to rely on our hair restoration expertise.
Contact California Hair MD and learn more about NeoGraft today.