Advances in Hair Restoration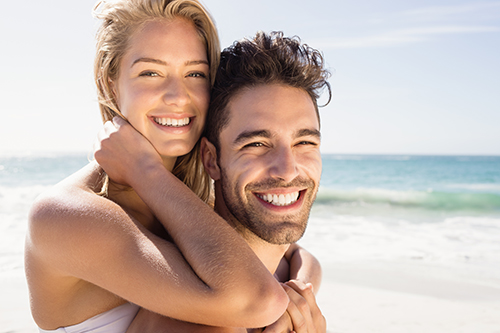 Hair transplantation has come a long way in the last 50 years. Thanks to modern technology, hair restoration patients can achieve better results with less downtime. Say goodbye to long linear scars and embrace a fuller head of natural-looking hair.
Before and After Photos
At the forefront of hair restoration technology, California Hair MD brings patients in Southern California some of the best technologies for hair transplantation available. With offices in La Jolla, San Diego, Newport Beach, and Beverly Hills, our team is ready to restore your fuller head of hair.
To learn more, continue reading or contact California Hair MD, to schedule a personalized complimentary consultation with our experts today! We are the only hair restoration practice in the country operated by a board-certified plastic surgeon and a board-certified dermatologist. 
Hair Restoration Then and Now
For many years, the strip method for hair restoration was the go-to option for hair transplantation. A long strip of hair-bearing skin was surgically removed from the back of the head and divided into individual hair follicles. These follicles were then transplanted into areas of the scalp experiencing hair thinning/loss. The scalp was pulled tight and sutured closed, resulting in a long, linear scar.
Fortunately, modern hair restoration methods improve the hair transplantation process by eliminating many of the downsides of the strip method for hair restoration. These new, groundbreaking techniques make hair restoration faster, easier, and less invasive while improving aesthetic outcomes.
While the linear strip method for hair transplantation has helped countless men and women to regain a fuller head of hair, this method had many downsides, including:
Invasive surgical procedure
Long scar across the back of the head
Scalp tightness
Extensive downtime for recovery
Pain and discomfort
Fewer options for hair follicle selection
General anesthesia needed during surgery
Our Advanced Technology
At California Hair MD our triple board-certified plastic surgeon Dr. Richard Chaffoo and our board-certified dermatologist Dr. Susan Stuart use some of the latest technologies available in hair restoration to create natural-looking hair transplantation results.
Dr. Chaffoo and Dr. Stuart often use these and other advanced hair restoration methods in combination as they create a customized treatment plan for each patient. Rely on our years of experience in hair restoration and use these technologies to address hair thinning and loss.
Our technologies include:
ARTAS® – ARTAS is a type of robotic hair restoration. The advanced system selects the healthiest hairs for transfer, maximizing the visual impact of each strand. ARTAS ensures hair transplantation can be performed without lengthy incisions, scars, or stitches while creating a fuller and natural-looking result.
NeoGraft® – NeoGraft is an automated method for FUE hair restoration that uses pneumatic pressure to gently extract and implant hair follicles. With NeoGraft, FUE is more accessible and less invasive than ever before.
SmartGraft – Smart technology meets hair restoration with SmartGraft, a new and innovative option for hair restoration. The closed harvesting system protects delicate hair follicles for a high survival rate and fuller-looking results.
Medical Expertise
Our technology is advanced, but more important than our technology is our team. While devices and technology can improve the patient experience, it is the skill of the surgeon that creates your results. Our technologies are tools and in the hands of our triple board-certified plastic surgeon, and these tools can help contribute to stunning hair restoration results.
As you prepare for your hair restoration procedure, remember that technology cannot compensate for an under-trained or inexperienced provider. Our technologies serve to enhance the already exceptional skill and training of our providers.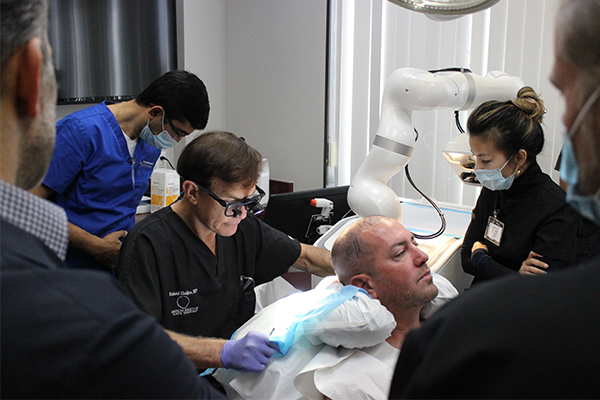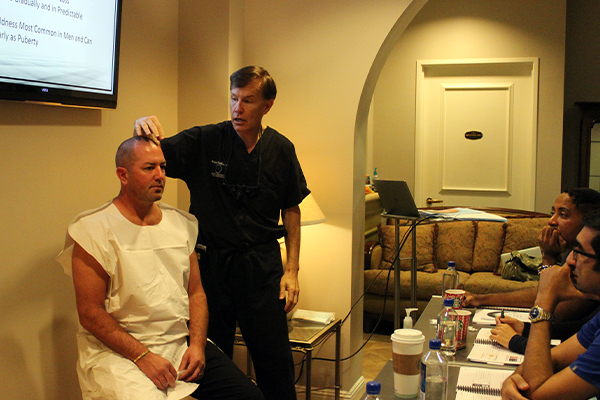 Dr. Chaffoo & Dr. Stuart – "Superspecialists" in Hair Restoration
Plastic surgery "superspecialists" concentrate their practices on a particular area or region of the body due to their interest, talent, and referral network. Only a select few board-certified plastic surgeons in the USA are superspecialists in hair restoration surgery. As hair restoration superspecialists, Dr. Chaffoo and Dr. Stuart contribute to the development of the field in practice, research, public speaking, physician education, new product development, and numerous other ways. Find out why partnering with a superspecialist is the best way to achieve your desired hair restoration results!

Schedule a Complimentary Consultation

Real Results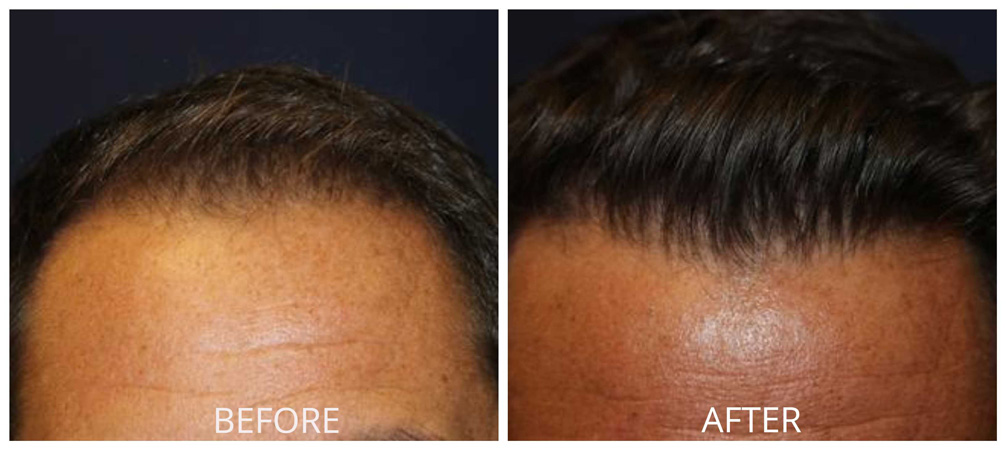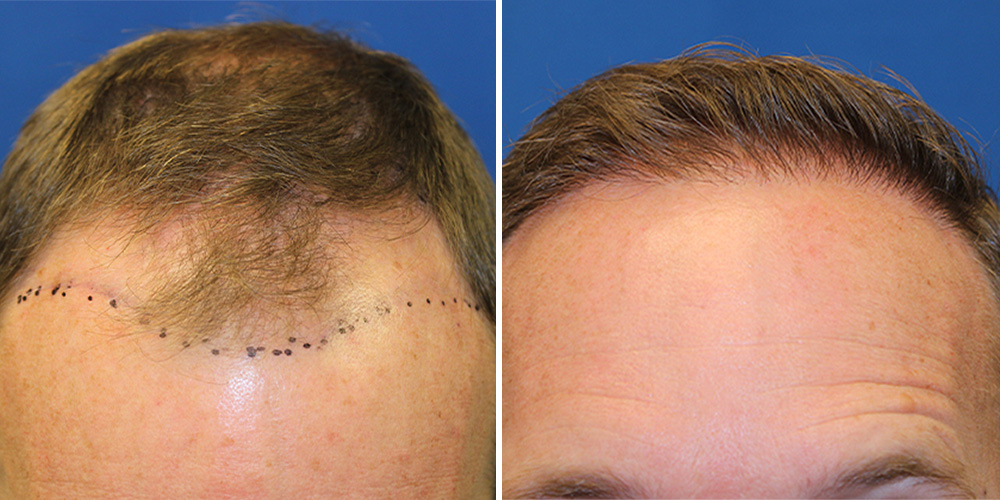 Why Advanced Technology Matters
At California Hair MD, we use some of the most advanced technologies in hair restoration. Our team stays up-to-date with the latest advancements in hair transplantation and helps drive the science of hair restoration through scientific and clinical research. We are a Center for Excellence and actively train physicians from across the U.S. and the globe in the latest hair restoration techniques.
We've seen the positive benefits of these scientific advances in the lives of our patients:
Shorter recovery gets you back to life sooner
Less risk than traditional hair restoration methods
No linear scar
Freedom to enjoy any hairstyle you like, long or short
Thicker, fuller hair after surgery
More natural-looking results
ARTAS Robotic Hair Restoration
ARTAS brings modern technology into the hair restoration process.
Arguably one of the most advanced options for hair transplantation, ARTAS uses robotic technology to automate hair transplantation. The state-of-the-art system carefully selects the healthiest hairs for transfer and uses specialized technology to improve the extraction and placement process.
Achieve a fuller hairline with less downtime using one of the most advanced options for hair restoration, ARTAS robotic hair transplantation. We are a beta testing site for the Artas i-X-i and their engineers to expand the capabilities of robotic FUE.
NeoGraft Advanced FUE
FUE has long been considered one of the best options for hair transplantation. NeoGraft makes FUE hair transplantation more accessible by automating the process through the specialized NeoGraft device.
The NeoGraft device uses pneumatic pressure and suction to carefully remove hair follicles while minimizing damage.
With NeoGraft, patients can minimize downtime after hair transplantation, with many returning to most daily activities in a few days. NeoGraft improves outcomes with a less invasive and less painful hair restoration procedure.
Discover the Advanced Hair Restoration Technologies at California Hair MD
Technology meets experience at California Hair MD. If you're considering hair restoration in La Jolla, San Diego, Beverly Hills, or Newport Beach, come visit us for a complimentary consultation. During your first visit with us, you'll explore our advanced technologies and learn how they can create your ideal hair restoration results.
Contact California Hair MD to schedule a complimentary consultation and begin your journey to a fuller and more youthful hairline today. We look forward to hearing from you soon!
Schedule a Complimentary Consultation