Choosing a Hair Transplant Surgeon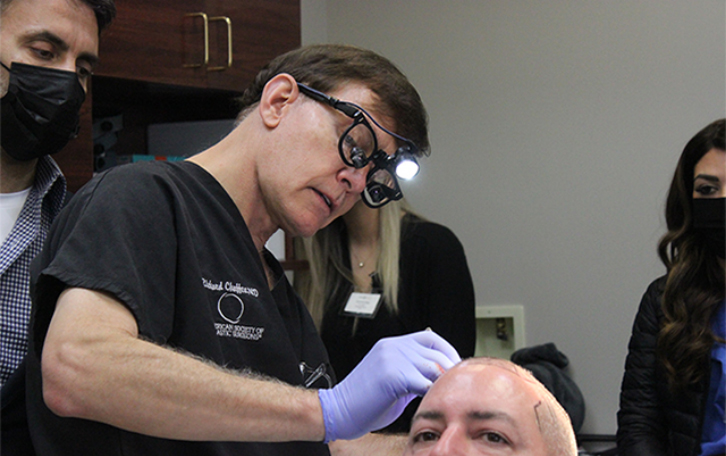 Outstanding hair restoration results come from the most experienced doctors. Your hair transplant surgeon's skill will directly determine your outcome. If you want natural-looking results and a full, healthy head of hair, choose your hair transplant surgeon carefully.
Hair transplantation is a skill that requires extensive training and practice to master. Follicle extraction, preparation, placement, and positioning methods impact the transferred hair's survivability and your procedure's aesthetic results.
If you're in Southern California or able to travel to us, come to California Hair MD for your hair restoration. We specialize in hair and offer medical and surgical treatment options. With four convenient locations and a triple board-certified plastic surgeon and dermatologist team, California Hair MD is a top choice for hair restoration around the U.S.
Hair Restoration Experts
There have been some attempts to create a new medical board for hair restoration, but we believe this would not serve patients well. Hair restoration is a series of procedures and treatments, not a separate surgical field. The procedures used in hair restoration already fall under the established disciplines of dermatology and plastic surgery.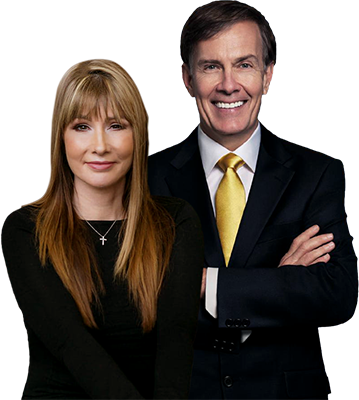 Dermatology treats conditions of the skin and hair. Dr. Susan Stuart is a board-certified dermatologist and works with patients to address the skin and hair changes that cause hair loss and thinning. She helps us find medical conditions that may cause hair loss or find medications that can halt or slow hair loss.
Plastic surgery, especially facial plastic surgery, focuses on surgical treatments for the face and scalp. Hair restoration surgery falls under this surgical specialty. Dr. Chaffoo is a triple board-certified plastic surgeon. He uses surgical techniques to restore the hairline and create attractive aesthetic results.
Our center is unique because we address hair loss by combining the expertise and experience of the two specialties involved in hair restoration, including dermatology and plastic surgery, providing patients with a more comprehensive approach to hair restoration.
Considerations
California Hair MD is one of the top hair restoration practices in California and the U.S. Most of our patients find us through referrals from other patients or their medical providers. We've built our practice on trust, and we work hard to maintain it.
As you search for a hair restoration Superspecialist, consider California Hair MD. Here are the top reasons to choose our practice.
Our doctors have attained board certification, which indicates advanced training, experience, and knowledge in a specific medical specialty. Dr. Stuart is board-certified by the American Board of Dermatology, and Dr. Chaffoo is board-certified by the American Board of Plastic Surgery, the American Board of Facial Plastic and Reconstructive Surgery, and the American Board of Otolaryngology-Head & Neck Surgery.
Medical and surgical specialties
A dermatologist and plastic surgeon founded our center. Our hair restoration practice is unique because we focus on medical and surgical treatments for hair loss, providing patients with more comprehensive care. We are the only hair restoration practice in the USA under the direction of both a board certified dermatologist and triple board certified plastic surgeon.
Boutique practice
Our practice is small and patient-focused. We want to provide individualized attention to each patient.
Personalized Service
You aren't a number at California Hair MD. We offer personalized treatment and services to each patient. Our approach is never one size fits all, but rather built to address your specific concerns.
Direct access to our doctors
From your first visit to our practice, you'll have direct access to our doctors. One of our doctors always performs our consultations, not a consultant.
Highly Experienced
California Hair MD is highly experienced in hair restoration.
Technologically advanced hair restoration techniques
We offer the latest techniques in hair restoration, including FUE, NeoGraft® , and ARTAS® robotic hair transplantation, and the most cutting edge manual devices available today.
Venus Concept, the leading manufacturer of hair restoration devices, including ARTAS and NeoGraft, has designated California Hair MD as a Center of Excellence.
Our surgeons are renowned lecturers and educators in hair restoration. Doctors often travel to our practice to learn techniques for hair restoration from these leaders in the industry.
Involved in clinical research to advance hair restoration
We have committed to advancing hair restoration through research and education. We are at the forefront of research and work with companies like Stemson Therapeutics (where Dr. Chaffoo is a medical director) to bring new treatments to our patients. We are involved in the world's first development of a cloning solution for hair loss which has shown great promise in our early research studies.
Meet Our Hair Restoration Superspecialist, Dr. Richard Chaffoo
How to choose your Hair Restoration Surgeon
Online introductions are an excellent first step, but if you're seriously considering hair restoration, you need an in-person meeting to find the right surgeon for you. Reach out to California Hair MD and schedule a complimentary consultation at one of our convenient Southern California locations. We have offices in San Diego, La Jolla, Beverly Hills, and Newport Beach. If you don't live locally, we offer virtual consultations and fly-in treatment. 
Dr. Chaffoo is our hair transplant surgeon. He is a triple board-certified plastic surgeon and the founder and surgical director at California Hair MD. Dr. Chaffoo has more than 30 years of surgical experience and is a former chief of plastic surgery at Scripps Memorial Hospital in Encinitas. He has also served as president of the San Diego Plastic Surgery Society.
Before and After Photos
Consultation
At your consultation, you'll meet directly with one of our board-certified physicians. We'll talk extensively about your hair restoration goals and will provide you with personalized treatment information and advice. When you leave our consultation, you'll receive a copy of the hair restoration book written by Dr. Chaffoo and Dr. Stuart. We wrote this book with our patients in mind to outline the latest techniques in hair restoration in an easy-to-understand format. Our consultations are for education, not sales. If hair restoration is right for you, we know you'll come to us.
Let's get started on your hair transformation. Schedule your complimentary consultation with Dr. Chaffoo, one of the top hair restoration surgeons in the U.S. Contact California Hair MD to explore your options and learn more about hair restoration in San Diego, La Jolla, Beverly Hills, and Newport Beach.