Eyebrow Transplants
Consultations offered at our four convenient locations in La Jolla, San Diego, Newport Beach and Beverly Hills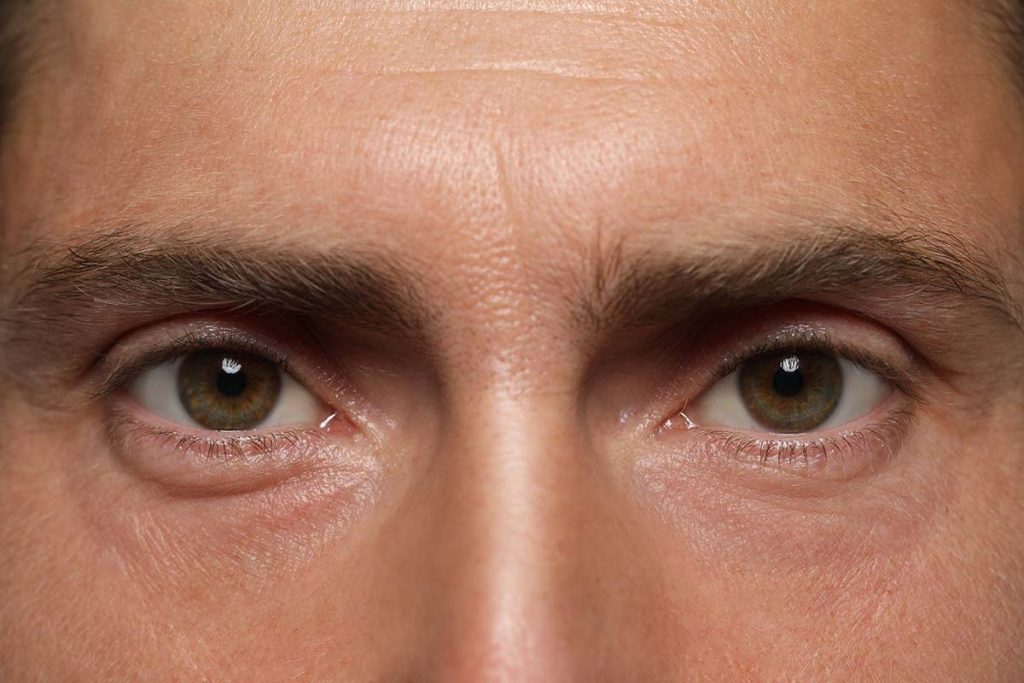 An eyebrow transplant is a surgical procedure that involves taking hair follicles from the scalp implanting them into the eyebrow region of the face. Our eyebrow hairs can become sparse as we get older, and if you lived through the 90s and 2000s, you can remember the days where over-plucked brows were all the rage. As trends change and aesthetics become more natural, eyebrow aesthetics are reverting back to fuller, wider shapes.
Whether your eyebrows have become sparse over time or you over plucked, Dr. Richard Chaffoo at California Hair MD is a leading hair transplant surgeon in the United States, triple-board certified, and extremely knowledgeable in his craft. Alongside talented, double-board certified dermatologist Dr. Susan Stuart, Dr. Chaffoo is Southern California's leading hair restoration specialist. We have four facilities located in La Jolla, San Diego, Newport Beach, and Beverly Hills, California. To schedule a consultation, fill out this convenient form or call (800) 373-4773.
About Eyebrow Transplantation
An eyebrow transplant is a meticulous and intricate procedure aimed at restoring or enhancing the appearance of eyebrows. Hair transplantation has advanced significantly over the last 100 years, and there are now many different techniques used. Eyebrow reconstruction commonly uses the FUE (Follicular Unit Extraction) technique to get the full brows desired while Follicular Unit Transplantation (FUT) is also use on occasionBoth require unique surgical abilities, sometimes incorporating advanced technical devices, all of which are available at California Hair MD. 
Dr. Chaffoo will determine which surgical technique will work best for each individual patient to achieve their desired eyebrow transplant results.
FUT Harvesting
FUT requires the transplantation of naturally occurring hair follicles from somewhere on the scalp to the eyebrow region. Also referred to as "strip harvesting," follicles are commonly removed from a strip of hair at the back of the head. The main downside to this method is the donor scar. Most patients that undergo this technique for an eyebrow transplant do not notice the donor site after their hair grows, but if you keep a short haircut or scar easily, it tends to be visible.
FUE Harvesting
Follicular Unit Extraction is an advanced hair follicle harvesting technique. It is more complicated than FUT, and tends to have longer surgery times, but it frees the patient from the linear scar. Dr. Chaffoo performs what are called "punch incisions" to extract individual follicular units (FUs). The FUs are then separated with delicate forceps from the harvested units, leaving indiscernible scarring. This method of harvesting allows Dr. Chaffoo to make more precise decisions about what hair follicles are extracted and where they can be placed on the brow line to better match texture and thickness. It can lead to more aesthetically pleasing results. (1)
Benefits of Eyebrow Transplantation
Undergoing an eyebrow transplant can provide plenty of benefits for the right patient, providing:
Fuller, shapelier brows
Scar and asymmetry correction
Solution to thinning or over plucked eyebrows
Less time spent applying makeup to make your brows look similar
Utilizes your own hair
Permanent results
Eyebrow transplantation is a safe procedure that can bring patients comprehensive brow restoration with minimal chance of complications. With current hair transplant technologies and Dr. Chaffoo's insight, you can regain confidence and get the brows you've always wished for.
If you are considering an eyebrow transplant and would like to learn more about the procedure, we invite you to contact our office at (800) 373-4773 to schedule a consultation. During this visit, Dr. Chaffoo will address any concerns or questions you may have, provide you with detailed information about the procedure, and guide you towards achieving your desired aesthetic outcome.
Am I a Good Candidate for an Eyebrow Transplant?
The eyebrow's shape and fullness can determine and define many other features of the face. Cosmetically, a structured brow frames and brings attention to the eyes. You are a great candidate for eyebrow transplantation if your eyebrows possess the following characteristics:
Thinning or loss of hair naturally
Thinning as a symptom of aging
Asymmetrical shape
Scarring that affects the outline or shape
Eyebrow hair loss due to certain medical conditions
Uneven structure due to over plucking
It is also helpful if the patient seeking an eyebrow transplant has not received microblading or any other permanent brow shaping tactic. This is to make sure the skin is best prepared to take the follicle graft and reduce the possibility of secondary procedures.
Personal Consultation at California Hair MD
Dr. Chaffoo offers personable and comprehensive private consultations for each and every patient. During your appointment, he will ask you to tell him more about your medical history and concerns to determine the right procedure plan for you. He will take the time to answer any questions you may have about the process. Dr. Chaffoo will explain his methods and procedure specifics, making sure to inform you about aftercare and what you can expect from your results. Having a thorough consultation will fully prepare you for your eyebrow transplant, allowing you the freedom to physically and emotionally prepare for your future procedure!
Preparation
To prepare for your eyebrow transplantation, there are a few things you should do. For 1 month before the procedure date, refrain from consuming any tobacco products and alcohol. This helps decrease the possibility of excessive bleeding during and after the surgery. Make sure to ask a trusted friend or family member if they are free to take you home from the procedure.
Eyebrow Transplant Procedure
During the procedure, we will administer local anesthesia to ensure maximum comfort. Using your chosen advanced micro-grafting techniques, Dr. Chaffoo will meticulously transplant individual hair follicles into the desired areas of the eyebrows, taking into consideration the angle, direction, and density required for a seamless result. This attention to detail allows us to create eyebrows that blend seamlessly with your existing hair and facial features, resulting in aesthetically pleasing and harmonious results. The whole procedure takes 3 to 4 hours to complete. (2)
Recovery and Results of Eyebrow Transplantation
After the procedure, patients may experience slight swelling or redness in the treated areas, but these side effects are temporary and subside within a few days. Patients can expect the transplanted hair follicles to shed within the first few weeks, followed by a dormant phase before new hair growth begins. It is important to note that final results may take months to fully develop, as the transplanted hair gradually regrows and matures.
The recovery period for this procedure is short, allowing you to go back to regular activities after resting for 5 to 10 days. Your new eyebrows may have small crusts along the surface of the skin where the new eyebrow hairs were transplanted. Within 1 to 2 weeks postoperative swelling or bruising will usually subside.
The results of this procedure are ultimately permanent. The final aesthetic result may take a number of months to notice as the newly transplanted hair follicles grow slowly after initially entering a testing phase. Touch-ups may be necessary in some cases.
Cost of Eyebrow Transplant Surgery in Southern California
Since there are a few techniques Dr. Chaffo can choose from and perform, your total cost can fluctuate depending on your procedure plan. During your private consultation, Dr. Chaffoo and Dr. Stuart will walk you through the entire procedure and recovery process. This will include information on pricing and financial options. To schedule an appointment at California Hair MD, feel free to call our facility at (800) 373-4773, or please fill out this form!
Dr. Chaffoo and Dr. Stuart have established themselves as nationally recognized hair restoration specialists, experts in their field. They lecture globally at scientific meetings on hair loss and have trained physicians interested in learning from around the world in their La Jolla office. They have condensed their decades of experience into a book written for patients so that anyone curious about what causes hair loss and the effective medical procedures that fight against it can learn more!
FAQ
Is microblading a suitable alternative to eyebrow transplantation?
Microblading can certainly give you the illusion of similar results to an eyebrow transplant. However, this method does not create any 3 dimensional shape to your eyebrows and can appear flat and unnatural. Eyebrow transplants consist of your real hair and can last a lifetime, whereas microblading is a two-dimensional semi-permanent tattoo. Transplantation leads to a more natural look as well. 
Is numbing used in eyebrow transplants?
Yes, local anesthesia is administered to ensure your comfort throughout the entire procedure. The priority is to minimize any discomfort or pain a patient may experience during the procedure.
Will my transplanted hairs grow in the same fashion as my original eyebrow hairs?
Surgeons take great care to make precise incisions that follow the directions of the eyebrow hair already present. The implanted hairs might require some trimming, but the goal is that after your eyebrow transplant, you will have more symmetrical and natural-looking brows.
What are the long-term results of an eyebrow transplant?
An eyebrow transplant provides long-lasting results that can have a significant impact on your overall appearance. The transplanted hairs are permanent, allowing you to enjoy beautifully shaped and fuller eyebrows for years to come.
References
Klingbeil KD, Fertig R. Eyebrow and Eyelash Hair Transplantation: A Systematic Review. The Journal of clinical and aesthetic dermatology. 2018;11(6):21-30. Accessed October 26, 2023. https://www.ncbi.nlm.nih.gov/pmc/articles/PMC6011870/
Jiang W, Wang M, Wang B. Clinical outcomes and technical tips for eyebrow restoration using single‐follicular‐unit hair transplantation: A case series review. Journal of Cosmetic Dermatology. 2019;19(8):2057-2060. doi:https://doi.org/10.1111/jocd.13242