Every 5-10 years there seems to be a new treatment that is sweeping the aesthetics industry (think CoolSculpting about 10 years ago, or the rapid rise of HydraFacial). Right now, the next big thing is forecast to be hair restoration. Technology has come far and the days of unnatural looking hair transplants are over, instead, the results that can be achieved nowadays are virtually undetectable. Global Market Insights valued the international hair transplant market at US$8.1 billion in 2019 and expects it to grow 25.8 per cent annually to
reach US$40.1 billion by 2026.
Dr Richard Chaffoo is a California-based Plastic Surgeon and expert in hair restoration. In fact, around 60% of treatments at his practice in La Jolla is hair restoration – and it's growing. "I think right now we're only hitting about 2% of the male market. The male market, as you know, is a very small segment of the aesthetic market, but it's growing. And what I found is that men's initial introduction into the aesthetic industry is offered through hair restoration. So they can do that, and then they may have eyelid surgery or injectables, something else, and then they usually have significant others who will come in for some other type of procedure. So it's great. I think it's great in terms of being able to help build your aesthetic practice, because it's been kind of an ignored field for a long time. With the great technology we have now, with the NeoGraft and the Artas robot, it's such cutting edge technology that I think it's going
to grow exponentially in the next 10 years," says Chaffoo.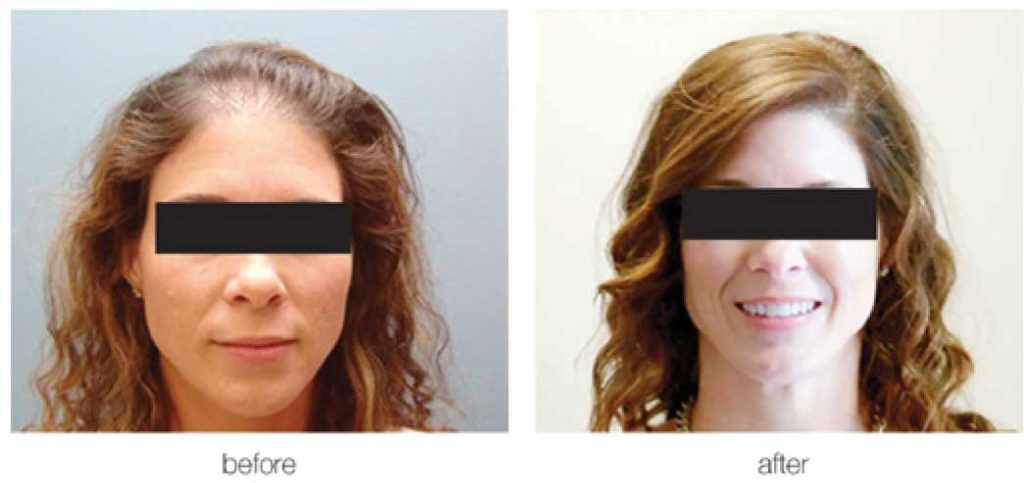 It's important to note that, while currently you have to be a doctor to perform this treatment, in the US, legislation is about to change, allowing nurses to do hair restoration, which, as Dr Chaffoo says, is "not a great idea for patients", but he also notes that it will make this part of the industry grow even quicker.
But how exactly do NeoGraft and Artas work? In Australia, both technologies are distributed by Venus Concept, with Dr Nik Davies being one of the first to use the NeoGraft Down Under. "I think this area of medicine is going to be massive this year and the years to come. It is a huge issue for millions of people and I think the problem may be the lack of knowledge of options for treatment. I get so much out of treating aesthetic patients – there is nothing more rewarding than patients telling me how my treatments have changed their lives and most importantly given the confidence that they used to have. Something the NeoGraft will do so well!" says Davies.
NeoGraft's success lies in its simplicity. The device works by extracting individual hair follicles, which are then sorted by size and placed into the recipient site. While this sounds relatively straight forward, a treatment takes many hours as a transplant usually requires thousands of hairs. And then there is the Artas. A robot which not only does the hair extraction automatically, but it can also tell which hair follicle is best suited to be transplanted – something our eyes can't see. Dr Chaffoo thinks there is a time and place for both technologies, but loves the Artas.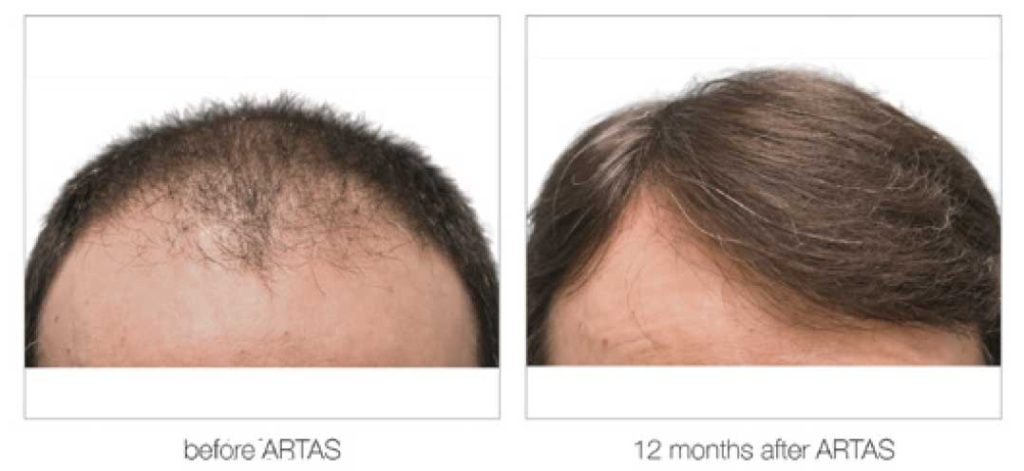 "If you're going to start with hair restoration, you want I think, at least the NeoGraft device because it's a manual device, and it's a little bit less expensive. But there is a relatively steep learning curve, it's a little difficult to learn. It takes
a bit of time. The nice thing about robotic technology is the robot is doing the harvesting, which makes it easier and quicker," says Chaffoo. "When you reach age 40, 40% of men begin to suffer from male pattern hair loss. At 50, 50%. And so yes, a large segment of men are candidates for hair restoration. It depends on obviously the extent of the loss and age. But I think many men are not aware of the technology or not aware that today we can do hair restoration that's virtually imperceptible; and that's what men are afraid of. They don't want to look strange or different, they just want to look a little bit more youthful. And when you've recreated the frontal hairline, if you think about the face, the chin frames the lower part of the face, and the hairline frames the upper part. So it really is a youth defining procedure," he continues. While a lengthy procedure like this obviously comes at a cost, Dr Chaffoo says plenty of people are willing to spend a lot of money on this life-changing treatment, mentioning a survey that was done